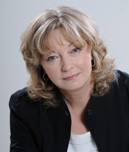 It's hard to know where to start after so long an absence, but first I must give a huge thank you for all your kind messages of support through the last year's health problems. It's been an extraordinary time, with three entirely separate health crises in rapid succession, but my eyesight is now fine and I am totally clear on everything else. Perhaps my biggest and most heartfelt thanks should go to our wonderful NHS…
I'm now back in the saddle, but hope you'll forgive me if I neglect the website a bit longer while I try to catch up with the writing. 'Harry Ryder 2' is now steaming along, and I'm just discovering how exciting the Siege of Sevastopol really was. After years of writing swords and guns I'm also relishing a new form of warfare, and will leave you with one thought I learned from a British Army Sergeant and am now finding out for myself – that 'the power of the bayonet lies in the fear of the steel…'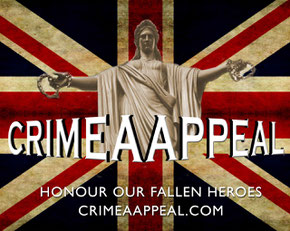 Crimea Appeal
The New British Memorial at Sevastopol
Many thanks to all those who've written in to enquire about this. Unfortunately the project has to be put on ice while we wait for the situation in Crimea to stabilize, but both Russians and Ukrainians have been sympathetic to the cause, and we're confident we'll be able to move forward as soon as the dust has settled.
Meanwhile we're also in the process of moving the Appeal to a new home. The Crimean War Research Society very kindly hosted our bank account for the first six months, but as the Society has now shed its charitable status, we have had to form a brand new Crimean War Trust in order to carry the work forward. The funds and records have now been safely transferred and we're currently applying for our own charitable registration, but until that's completed we will not be accepting any further donations. I'll report back as soon as it's all done and dusted, when I hope we'll also have a brand new website of our own.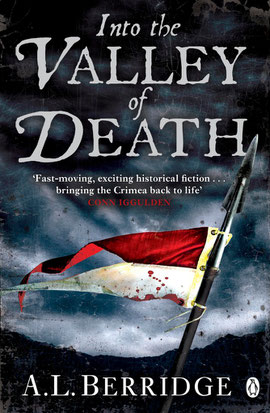 The paperback of Into the Valley of Death  is now out!! This is the first in a new series featuring Harry Ryder, and is set in the Crimean War.
'The novel opens at a cracking pace and accelerates... A. L. Berridge has done it again – quite simply superb.'
The Historical Novel Society

'explodes into life, drama and action on every page. This truly is an outstanding book.'
Parmenion Books

'Harry Ryder is magnificent and you miss him at your loss.'
 M. C. Scott

Read more reviews here.
  BUY THE BOOK IN HARDBACK HERE!!
  BUY THE PAPERBACK HERE!!

  BUY THE E-BOOK HERE!!



Honour and the Sword is the first in a series of books following the adventures of André de Roland through the tumultuous history of seventeenth-century France, set against the brutal backdrop of The Thirty Years War.

In The Name of the King is the second book in the Chevalier series, and came out in August 2011. It can be read as a one-off novel, but it picks up directly where Honour and the Sword leaves off, in the eventful summer of 1640.
You can buy it as a paperback here, or as an e-book here. 



  April 2013
A first for me - a review of 'Into the Valley of Death' on the Tudor Book Reviews site, 'The Anne Boleyn Files'. This one's by Penelope Wright, and here's an extract:
'This exciting spy story woven into the fabric of the history of the Crimean Campaign was fascinating, kept me guessing and wanting more. Berridge used her research to make this a believable reason for many of the poor leadership decisions.'
See the review section for more!