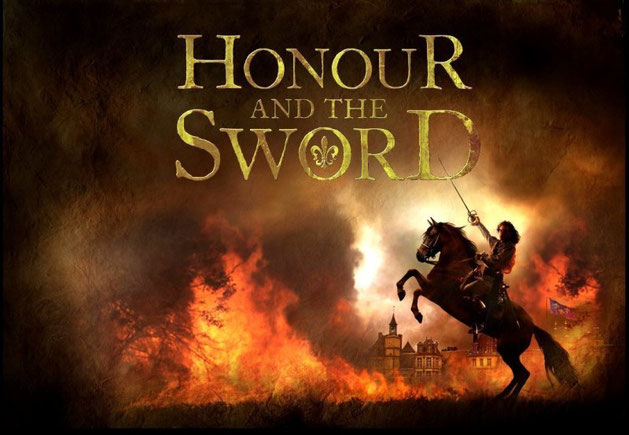 A man without honour is no man at all…

1636 - the height of the Thirty Years War, one of the bloodiest and most destructive conflicts Europe has ever seen. As the campaigning season begins, the Spanish armies swell out of the Artois region of the Netherlands – flooding into Louis XIII's France.

The sleepy border village of Dax-en-roi stands in their way. Facing the overwhelming might of the Spanish forces, the Chevalier de Roland rallies a valiant defence, but his household guard  are no match for the invaders. There is only one survivor as the Roland estate is razed to the ground, one soul who escapes the Spanish brutality: the lone heir to the Roland name, the Chevalier's son André de Roland, the new Sieur of Dax…

Upon this young nobleman's shoulders all hope lies. He alone must bear the honour of the Roland name and, with it, the fate of his people.
You can read lots more about the book on the Chevalier Series website, which is presented by its fictional creator, Edward Morton.
'A brilliant, fast-paced story... it reads like Bernard Cornwell crossed with The Three Musketeers.'
Conn Iggulden