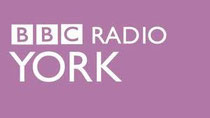 September 2013
On Friday 27th I had a lovely chat with the fabulous Russell Walker at BBC Radio York in advance of the Harrogate Festival of History next month.
I normally hate these things, but this is one of those relaxed shows that's not about promotion but actually about 'getting to know' a person. I had to pick three pieces of music that are particularly important to me, and the discussion started from there...
If you missed it, it'll be on BBC iPlayer for the next 7 days, and you can listen to it here. My stuff begins halfway through the show, at about 2.03 - but Russell Walker is so enjoyable to listen to I'd recommend playing the whole thing. Fridays may never be the same again...
RADIO
May 9th 2012 - My interview on the Nick Coffer show for BBC Three Counties Radio is on BBC i-Player, and will be available here for another 7 days.
We're talking about the Crimean War, Into the Valley of Death - and EastEnders...
INTERVIEWS
May 2012 - On 'Into the Valley of Death' for the St Albans and Harpenden Review:
You can read it online here.